Which of These Aspects of On-farm Experimentation are of Interest to you? Survey Results
Thanks to the many who have answered our quick survey posted in the On-Farm Experimentation Community Info No. 1. We asked you to select any combination among the following themes:
Creation/sharing of value and intellectual property
Farmer-centric, co-learning and social aspects
Data, metadata, analytics, modelling, artificial intelligence
Transformation through policy, legislation and investment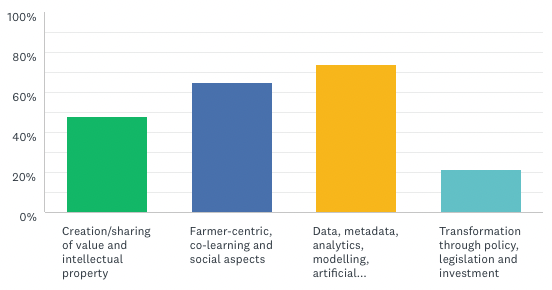 All aspects generated interest, but primarily the data and analytics, and the farmer-centric ones. We will soon come back to you with more about how we intend to make progress along those lines.